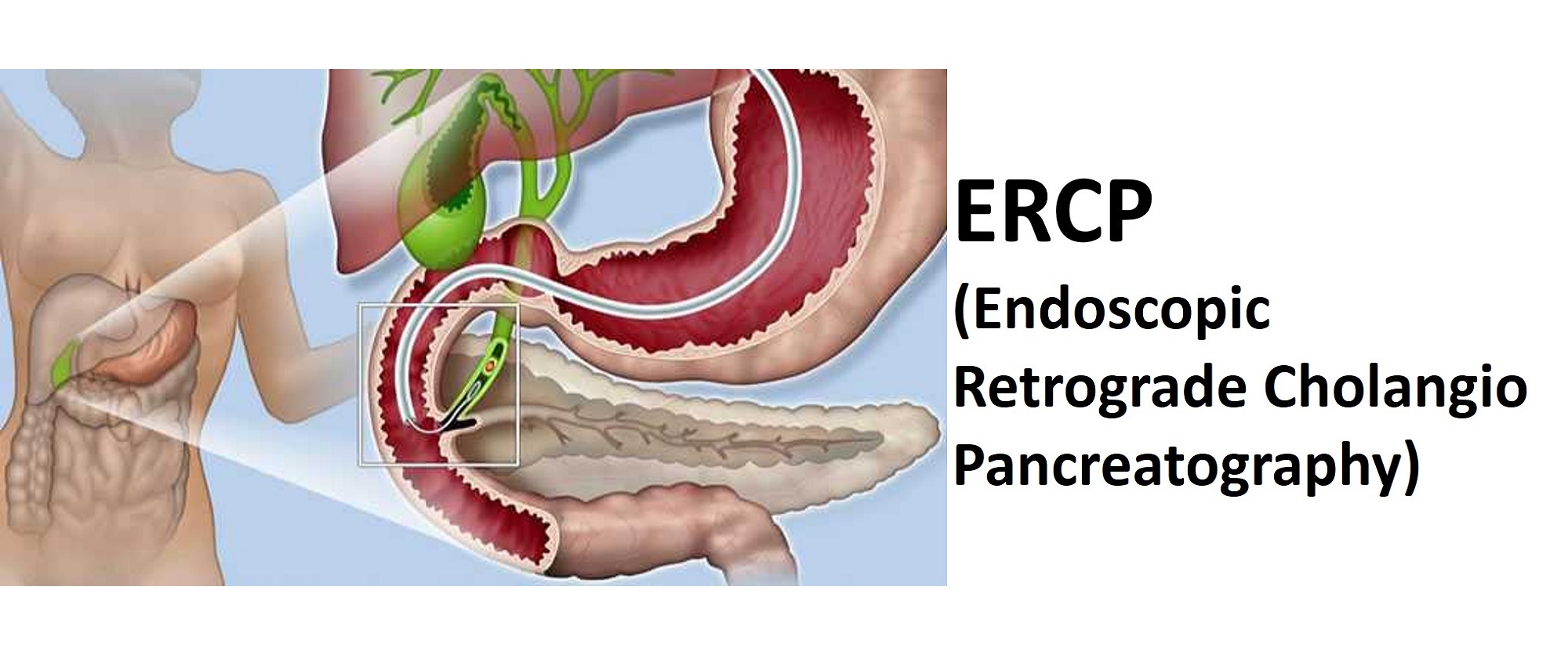 What is ERCP?
ERCP (Endoscopic Retrograde CholangioPancreatography)
ERCP is a procedure that enables your physician to examine the pancreatic and bile ducts. A bendable, lighted tube (endoscope) about the thickness of your index finger is placed through your mouth and into your stomach and first part of the small intestine (duodenum).
It is used to evaluate symptoms suggestive of disease in these organs, or to further clarify abnormal results from blood tests or imaging tests such as ultrasound or CT scan. The most common reasons to do ERCP include abdominal pain, weight loss, jaundice (yellowing of the skin), or an ultrasound or CT scan that shows stones or a mass in these organs.